Account Based Marketing

The 80/20 rule is true in most industries: you generate 80% of your revenue from 20% of your customers. But is your marketing spending aligned with (potential) revenue?
Account Based Marketing is a strategic approach on how you deal and communicate with your key accounts. The sentence "Don't count the companies you reach but reach the companies that count" says it all.
In account based marketing you tailor your communication to specific accounts and you endeavour to convert accounts rather than leads. According to recent research from our partner, The Digital Effect, up to 34 people may be involved in a buying decision for companies with more than 1,000 employees. This alone makes ABM both a challenge and a necessity. If you then add the complexity of many large accounts operating from different sites across the globe, you have a strong business case for adopting an ABM strategy.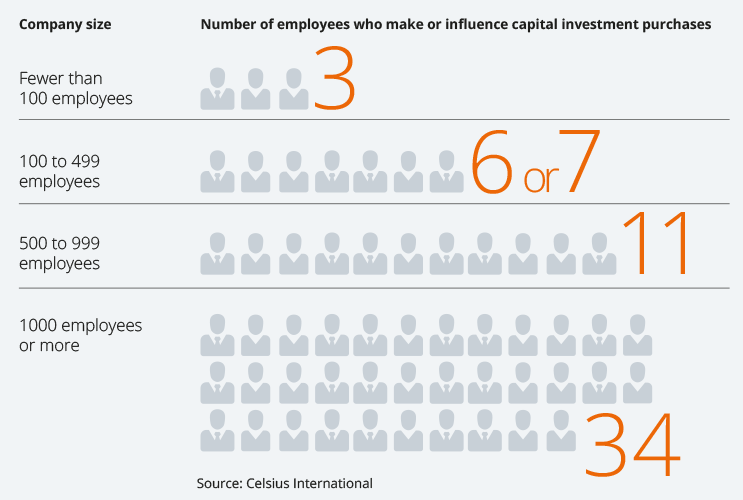 One of the key challenges when executing an ABM strategy is how to achieve reach and especially how do you reach the decision making unit and influencers working for the accounts you want to target. Account Based Advertising using highly advanced IP targeting is the solution. Blue Business is an official partner of AccountBase A/S. Their mission is to help you connect to your customers through media, technology and data via Programmatic ABM. AccountBase is part of GroupM, the worlds largest media buying and technology group.
What are the benefits of ABM?
A successful ABM campaign will increase your awareness and build pipeline towards the key accounts that matter to your business.  The engagement data we provide will both tell you what your key accounts are interested in and the insights will help you guide your sales resources to the accounts that are most likely to buy from you.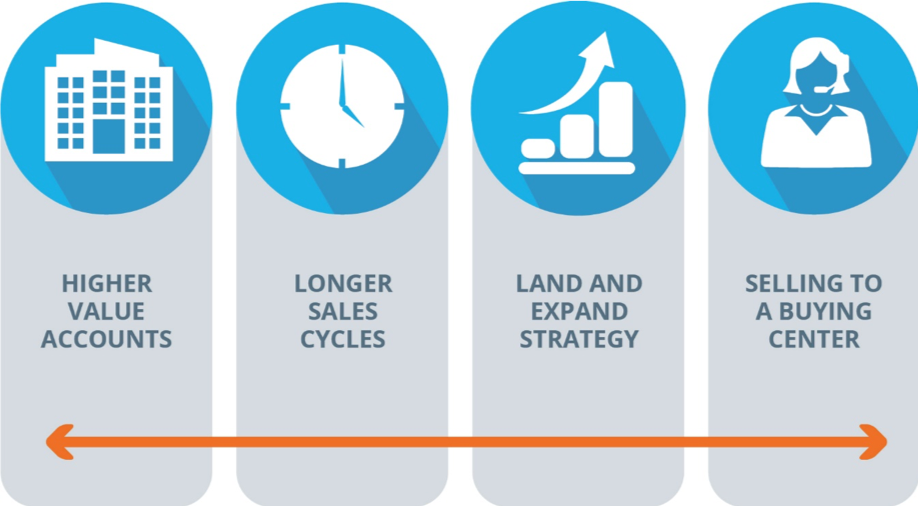 So in short: you gain access to customers with larger budgets, you typically have longer relationships with the large companies, you have the opportunity to cross and upsell, and you will master the art of selling to the buying center. What is not to like?
How do you implement an account based marketing strategy?
It makes sense to ask yourself these 3 basic questions: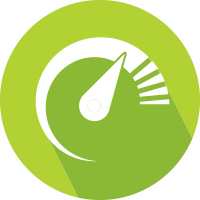 Scale – How many accounts will be in your program? How big are the deals? What resources are available?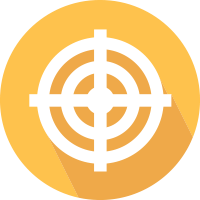 Scope – Will you start with a small pilot? Will this be an intensive, high-touch approach for a few big accounts or a more scalable effort targeting more companies?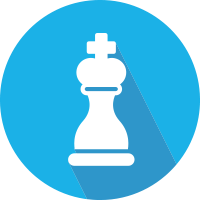 Strategy – Is this mostly about growing existing accounts, winning new logos or both?
Once you have answered these questions we recommend you take a closer look at the 6 step ABM framework:
1. Account Selection: Use of a process or rationale for selecting target account
2. Insights: Development of target account profiles & marketing plans
3. Content: Creation of content that speaks to the needs of target accounts.
4. Orchestration: Tailoring content depending on which stage the target accounts are in the buying process.
5. Delivery: Intentional delivery of media and/or message to specific target accounts.
6. Measurement: Use of account-level analytics to track ABM program results.

An important part of an ABM strategy is technology. Blue Business is a Strategic Consulting Partner for Act-On - a global marketing automation platform (MA) vendor. The ABM module of Act-On is one of the most powerful platforms for executing your ABM strategy. When you get the full-blown effect of the ABM Act-On module and the integration to your CRM platform, you are ready to both grow your existing key account business and conquer new accounts.
Download the ABA book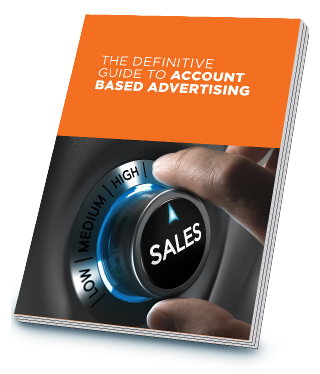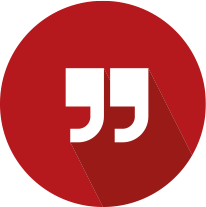 Proof of concept
Interested in what marketing automation can do for you? Check out our proof of concept here (in Danish)