360° clinical trials communication
Pharma companies across the globe are constantly striving to develop and launch effective and safe medication. Clinical trials are a critical and compulsory part of developing drugs. Differentiation no longer starts with the molecule. Done correctly, clinical trials communications make it easier for both the healthcare professionals and patients when they are engaged in clinical trials.
Patient centricity is the key
In clinical trials, the retention of health care professionals and patients is critical to providing strong and compliant data. Providing patient-centric communication is key to high retention.
Understanding the patient journey and mapping both physical and digital touchpoints are prerequisites for an efficient communication flow.
Digital is the future
We believe that the use of digital communication channels is the future and will help bring down costs and contribute to an overall process improvement for clinical trials. As an agency that also focuses on digital lead generation, we have the experience and technical know-how to implement the right digital platform, which can provide you with essential insights and help you automate some of the processes.
The secret is to create relevant messaging and appealing graphic design
Blue Business has assisted major Danish pharmaceutical companies in the development of clinical trials communication. We help draft the messages and design the communication elements for the trials in a way that is as relevant and accessible as possible for the target audiences. Language and graphic design has to be tailored to specific patient groups. We have special competences in creating educational communication material aimed at children and other younger patient groups.
Within the framework of the current legislation, the objective is always to provide relevant and consistent messaging that facilitates a smoother and more efficient clinical trial process.
Investigator meeting
Investigator meetings are milestone events during clinical trials. Blue Business can help you develop and manage the complete communication flow in connection with investigator meetings. Examples are invitations, landing pages, themes, decoration of the event and post-event communication.
Benefits of working with Blue Business:
Our cooperation with pharma companies has always been characterized by agility, efficiency and a high level of service
• Faster recruitment of health care professionals and patients
• Higher retention
• Stronger internal motivation
• Branding and consistency in communication
• Faster execution of clinical trials
• Optional development of 'new packages'.
Services provided by Blue Business:
• Concept development, Visual identity platform
• Medical copywriting
• Layout and graphic design
• Execution / distribution
• Targeted messaging
• Assistance at investigator meetings
• Digital communication.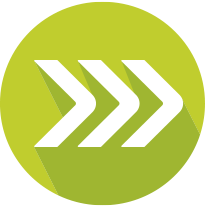 Get inspiration on clinical trials
Fill out the details and learn how your clinical trials can run more efficiently.