Content marketing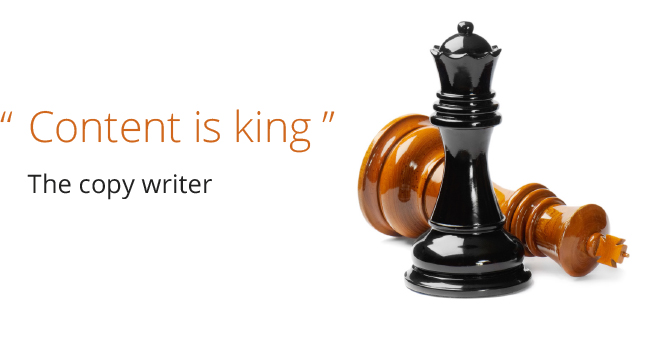 There are several definitions of content marketing. The definition supplied by the Content Marketing Institute (CMI) is "Content marketing's purpose is to attract and retain customers by consistently creating and curating relevant and valuable content with the intention of changing or enhancing customer behavior. It is an ongoing process that is best integrated into your overall marketing strategy, and it focuses on owning media, not renting it." (https://contentmarketinginstitute.com)
There is nothing new about creating relevant and valuable content intended to change customer behavior. What is new is recognizing that it is an ongoing process. Constantly, new prospects are searching online to inform and influence their purchasing decisions (for example Google has more than 3.5 billion searches every day). You should use content marketing to attract and nurture your prospects and deploy a marketing automation platform to do it in an efficient and structured manner. This will significantly lift the value of your content marketing efforts
Is content marketing "the new black"?
At Blue Business we think not. One of the reasons is that you have to "own the media, not rent it". In other words, you must create content that is so relevant that you earn the trust and loyalty of the readers.
Our philosophy is that content marketing should always support the customer's decision making process and move them further down through the buying funnel. Ideally your content should be targeted at the personas that are important to the buying process and its distinct phases:
1. Determining the needs
2. Evaluating the alternatives, and
3. Evaluating the risks.
A content marketing strategy starts with mapping your current content to personas and buying phases. At Blue Business we recommend that as a minimum you have content aimed at the Technical Decision Maker (TDM) and the Business Decision Maker (BDM):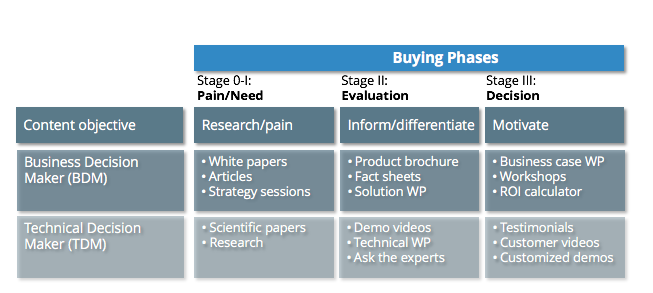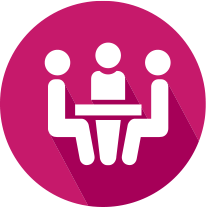 Join a briefing
We regularly host 2-hour morning briefings on lead generation, content marketing and marketing automation.