Why LinkedIn Communities?

Build your own LinkedIn community and start social selling

With more than 546 million users in 200 countries LinkedIn is a unique community for B2B sales and marketing people. And with more 2.1 million communities on LinkedIn the question is how to make your community attractive.
This was the question that Microsoft Dynamics raised to Blue Business, when the company was investigating whether communities could be a way to approach their target audience (in this case CPA's (Certified Public Accounts) in USA and Canada.
Together with our partner The Social Effect the first move was to position the community and then validate the position by surveying 400 CPA. The insights from the survey validated the positioning and was the basis for the content strategy, which was revisited on a monthly basis.
From this point and onwards Blue Business was responsible for growing the community and managing both the project as such and managing the progress.
After 14 months there is now more than 11,000 members in the community in USA and Canada and they are now growing organically.

But back to the question; how do make your community attractive? Our view is that most company sponsored communities (and company pages) are not attractive simply because they are one-way broadcast communities where the community owner talks about the company itself, not about the need and concerns of its customer. Our basic recommendation for a community strategy is this:
KNOW you
LIKE you
TRUST you
BUY you
In other words, only when you as a company has established a relationship with your prospects are they ready to buy from you. A well-managed community allows and encourage that members generate content. In the case of the Microsoft communities the goal was that 80% of all content was member generated. This was achieved not least thanks to our active community manager.
Post-GDPR there is no doubt that creating your own LinkedIn community and having direct access to your customers and prospects is a very appealing strategy that opens up for social prospecting and social selling.
The question is; are you ready?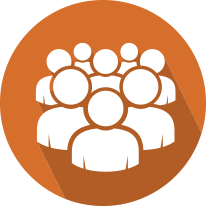 Building LinkedIn Communities
Contact us to discuss the opportunity for building
communities for your target market.