The challenge
KALK A/S, a provider of high-quality sustainable coatings for new and renovated buildings, successfully rebranded itself in 2015 as KALK and introduced a coatings product line called REN that is 100% sustainable and non-toxic. While the REN line of products were marketed and suitable for consumers and residential buildings, KALK liaised with business consulting company, MinorChangeGroup and realised that the B2B market with professional painters and architects was an untapped market with substantial opportunity for growth. The challenge was that the REN coating line was virtually unknown among businesses, yet the market was clearly demanding sustainable coatings.
The strategy
The CEO of KALK, Rasmus Kjøng Rasmussen worked with MinorChangeGroup and decided on a new B2B business strategy with a view to drive awareness and demand within the business segment and turned to Blue Business for their digital lead generation efforts. Blue Business aligned with its business strategy and helped the company deploy HubSpot marketing automation alongside a solid mix of digital marketing tactics comprising social media, email, social posts, landing pages and workflows targeting both professional painters and architects. KALK also partnered with CPC Social for their social advertising efforts on Facebook and LinkedIn.
The result
In the course of a few months the digital lead generation program yielded more than 150 qualified leads among B2B companies. This program not only drives new, higher value leads and pipeline, it also supports greater awareness and consideration for KALK A/S as a company – not least the REN line of products. The implementation of HubSpot has been instrumental in getting much better insight into prospective customers in KALK's target audience and will continue surfacing valuable digital behavior along the buying journey that the company can proactively tap into.
"As a company, KALK is truly purpose driven with a relentless focus on meeting the growing market demand from sustainable, environmentally conscious businesses. At the core of KALK's business strategy is to meet their audience digitally through targeted campaigns and a greater online presence and we are only in the first phase of our long-term purpose driven strategy and competitive position



Jesper Minor, CEO, MinorChangeGroup
The marketing mix:
Customer testimonial videos
Email marketing
Campaign landing pages
Nurture flows
Web and digital insight
Social media
Social advertising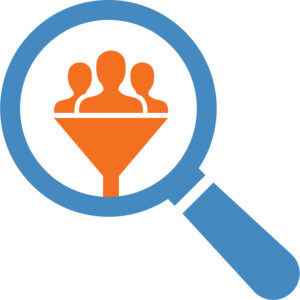 Book an online meeting now and get an independent view on your lead generation strategy
Book an online meeting now and get an independent view on your lead generation strategy