Marketing Automation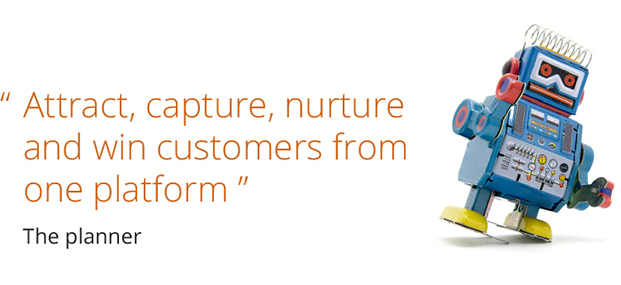 Attract, capture, nurture and win customers from one platform
Today's marketer must be capable of delivering and sustaining marketing value to their organizations. The proficient use of marketing automation is a cornerstone for high performing marketing and sales teams – whether large or small.
In a nutshell, marketing automation is a technology platform used to automate and optimize your lead generation and nurturing programs across multiple channels online. A marketing automation platform handles both your inbound and outbound marketing activities to generate, nurture, score and qualify leads, in turn enabling you to contribute to and manage your pipeline much more efficiently.
A marketing automation platform must cover the following marketing disciplines:
· Social media prospecting and publishing
· Website visitor tracking
· Landing page design
· Web form design
· Email marketing
· Automated nurture marketing
· Webinar publishing and tracking
· Database and segmentation
· Automated lead scoring
· Tracking reports and analytics
· CRM integration and automatic data synchronization
Integration to CRM
Although a marketing automation platform is primarily for the benefit of the marketing department, it is our experience that your sales team will love it once they see hot prospects coming through their inbox. A marketing automation platform can be deployed as a standalone application, but we recommend (and can assist with) the integration to your CRM platform.
Best practice planning and implementation
We have substantial hands-on experience getting marketing automation rolled out for customers large and small. We take pride in understanding your specific needs before we guide on what works and what doesn't. Our implementation methodology is structured with tangible outcomes and milestones – all mutually agreed upon.
Ask us about our marketing automation proof of concept. The POC is a managed approach to building your case for marketing automation, on a clear, timed and well defined path to success from the start.
Blue Business is a certified Act-On Gold Partner, and we support most other major platforms such as Hubspot and Marketo. You can choose to outsource all your marketing automation needs to us or we can help you get started on marketing automation.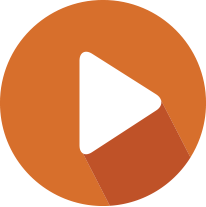 Live demo
Request a 30 min. intro and see a live online demo of marketing automation. Just lean back and listen.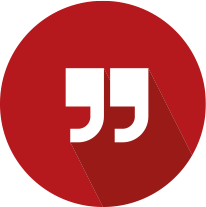 Proof of concept
Interested in what marketing automation can do for you? Check out our proof of concept here (in Danish)