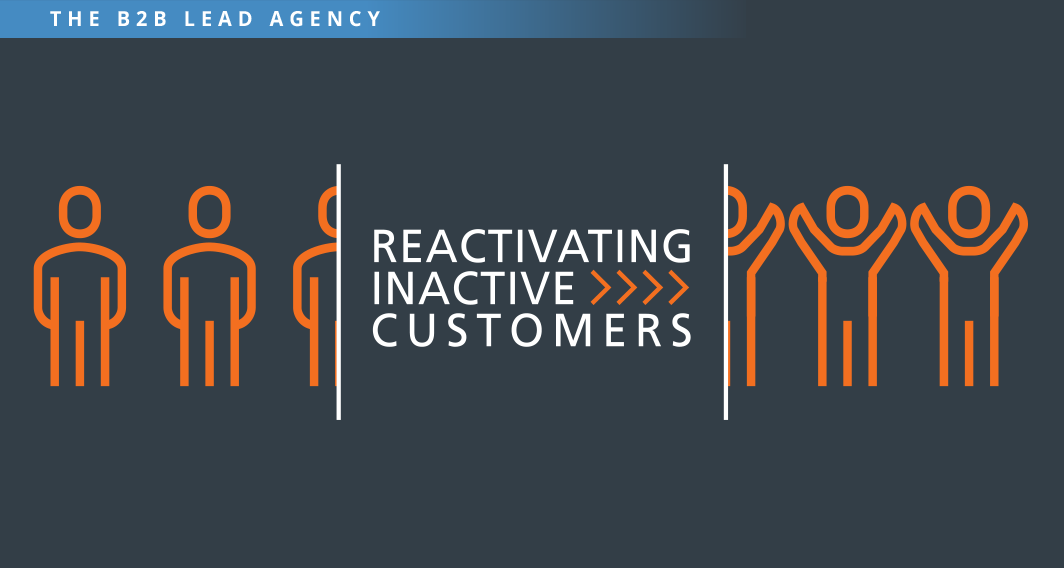 How a win-back campaign reactivated 52 passive customers and resulted in 15% ROI in 4 weeks
Background:
As a growth player in a very competitive market, Convena Distribution a leading European IT distributor based out of Copenhagen, is on a mission to continue their international expansion and they see marketing as pivotal to continuing their growth trajectory. The marketing department is a small, highly focused team working on a variety of digital marketing disciplines including newsletters, content, SEM, SEO, remarketing and campaigns to drive new leads and nurturing existing.
Challenge:
Data analysis had shown that a set of customers had lapsed into being inactive. In other words, customers had not returned as buying customers after 3-6 months following their last purchase.
Solution:
The marketing team set out to test how they could win back and reactivate customers with least effort yet with demonstrable ROI. Using data- and digital insight to segment target audience lists, Convena set out to define their inactive customers with a view to rekindle the relationship and reactivate as many customers as possible. And that's exactly what happened. Using a simple 3-pronged approach; email, survey and a prize draw, Convena reactivated an array of customers executed on this in their marketing automation platform Act-On in just 4 weeks.
The messaging and tone of voice was direct, yet open and seeking information from the inactive customers as to why they had been absent for some time.
After a few weeks of campaigning, the results were impressive;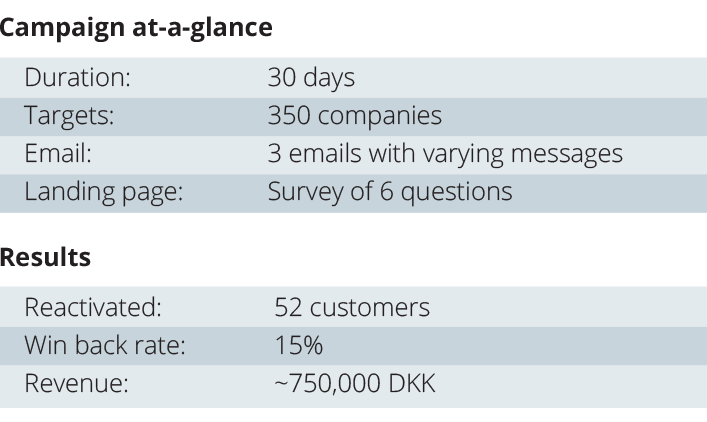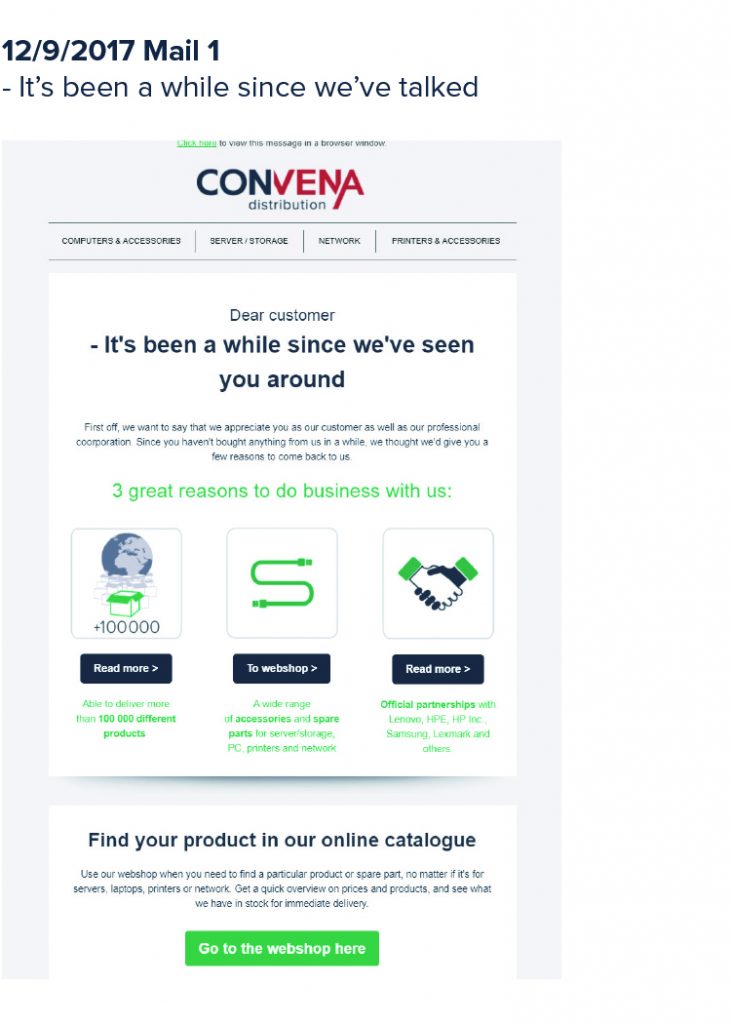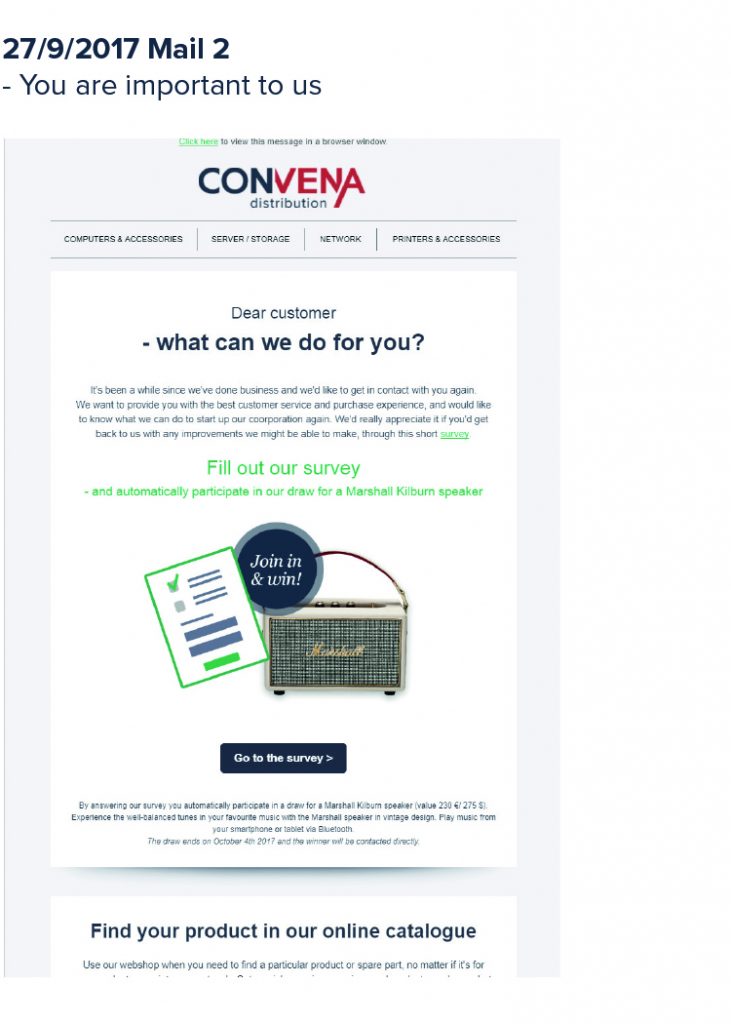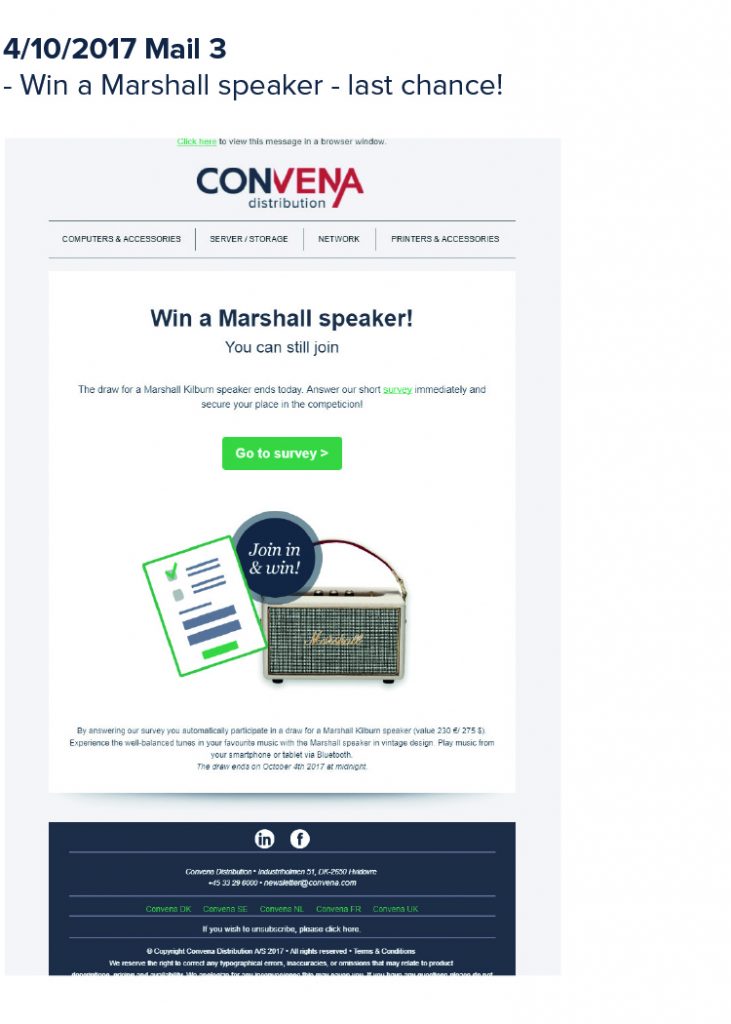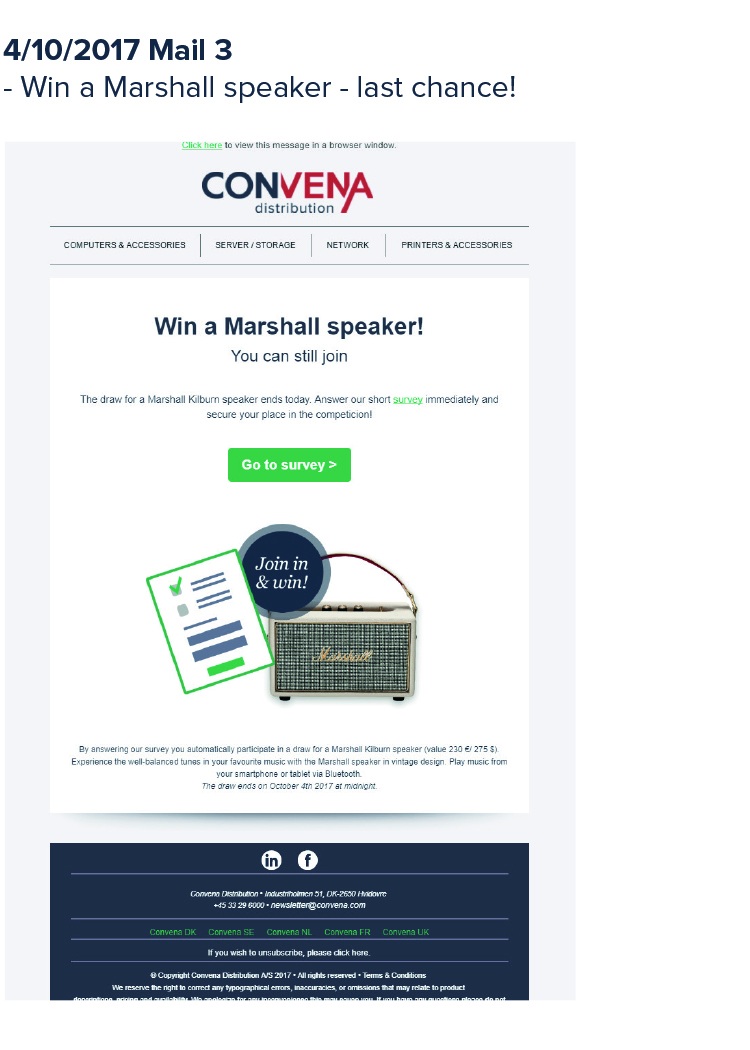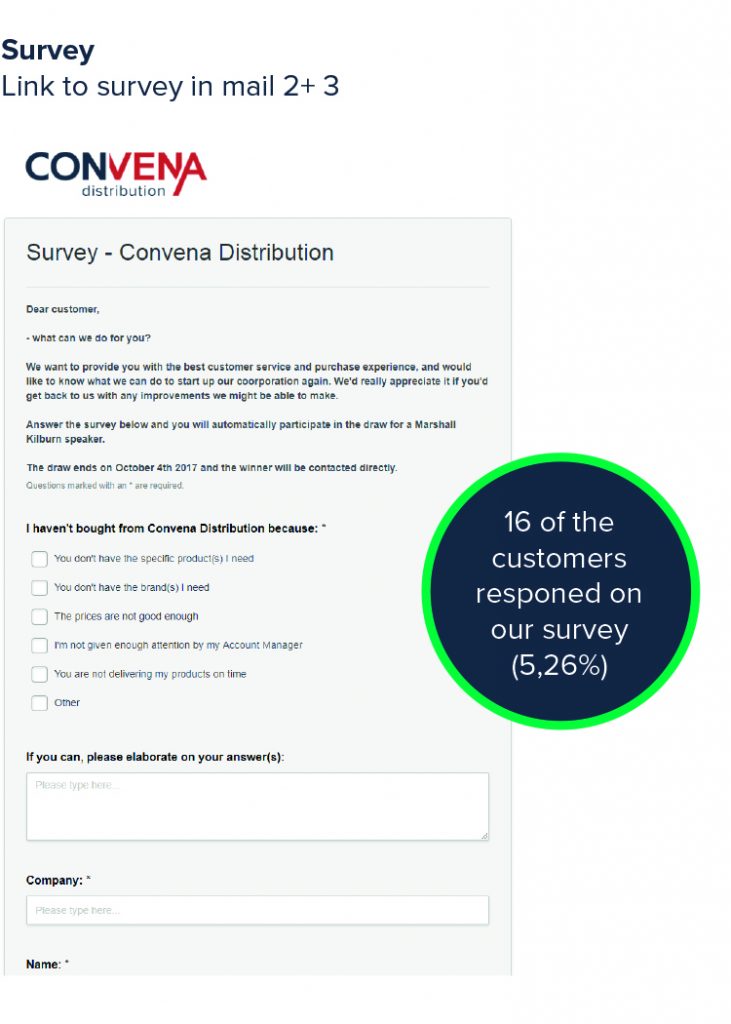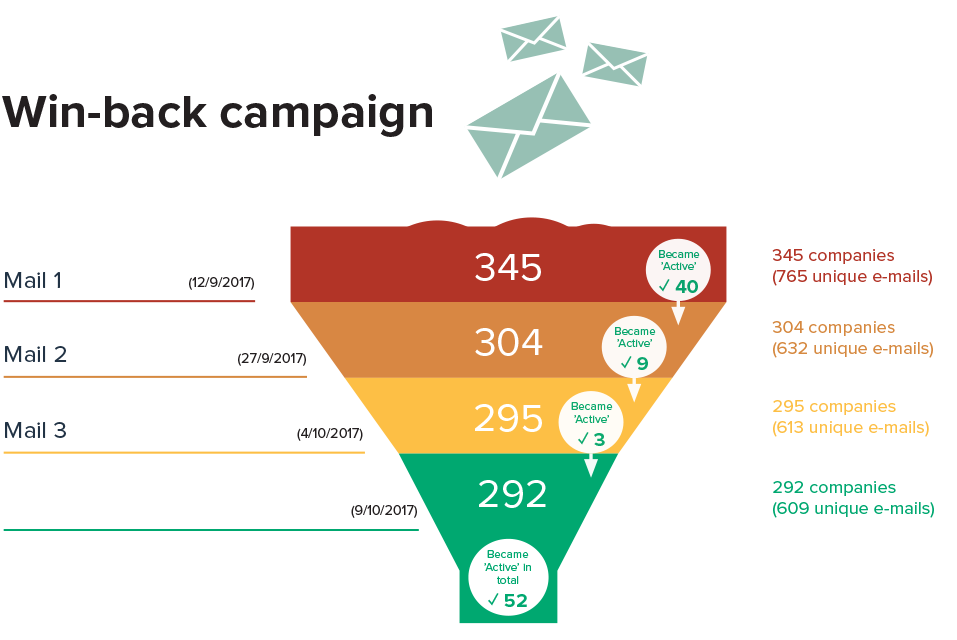 Download the guide to "Account Based Advertisning" here