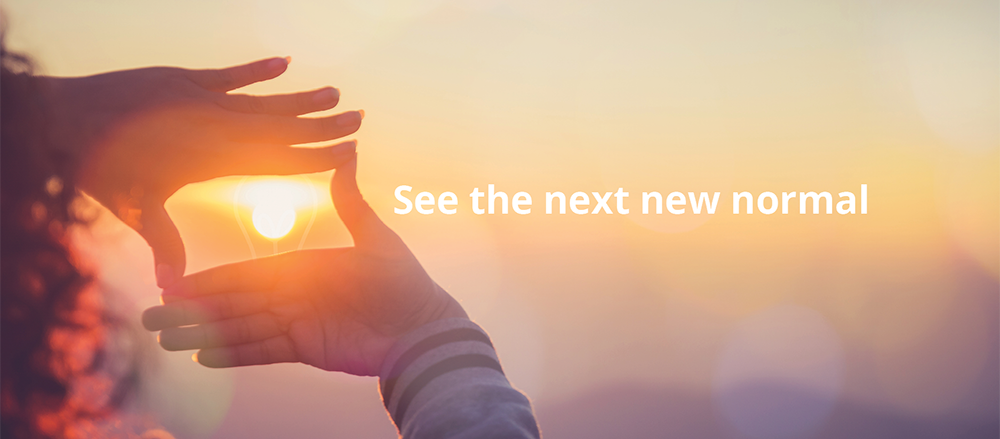 Nothing stays the same
It's dark, windy, and pretty cold here in Copenhagen making it easier to dream about the summer of 2021. With Covid-19 vaccine programs accelerating throughout the spring of 2021 it is a fair assumption that we will all gradually move towards a new normal.
Be warned though; a new normal will not be a return to the pre-corona world. The digital habits acquired during 2020 will change our way of working for ever, and this will have a profound impact on how you run your B2B sales and marketing operations in 2021. Nothing will stay the same!
Here are our predictions (not necessarily in order of importance):
1. Digital selling is here to stay:
According to research from both McKinsey and Bain the rewards of digital selling are huge: costs go down, hit rate is up, customer meeting frequency is up, and most importantly, the B2B buyer prefers digital meetings. Our prediction: Excellence in digital selling and pitching is one of the winning formulas of 2021.
2. ABM will be high on the agenda
Many companies struggled to meet sales targets in 2020 and, as a response, started to switch their marketing budgets to ABM. Why: ABM marketeers benefit from bigger deal sizes, and the ROI of ABM is high (if executed well). According to Jabmo research, ABM is on the top of the B2B to-do list for the above reasons and because B2B buyers expect a personalized buying experience.
3. Increasing sales leads and turning leads into customers:
In our view, gone are the days of marketing not being a business-critical function. The future belongs to those B2B marketing departments that knows how to grow the pipeline and convert leads to Sales Qualified Leads. Content will still be King. Deploying the right marketing automation platforms and use content and technology to create an individual and relevant customer experience will help you achieve your revenue goals.

4. Targeted marketing for customer retention and expansion:
One thing is to grow the pipeline of new opportunities, another thing is to worship the pot of gold named "existing customers". One golden rule of B2B marketing is "listen to your new customers but worship your loyal consumers". This is where retention marketing kicks in. Why? Because selling a product to an existing customer is always a bit more simple, easier, and less tiring than pitching it to a new person.
Such timeless B2B marketing trends require a set of activities that maintains and facilitates customer relationships, thus ensuring continued sales, lower cost per sale, and keeping a steady ROI funnel. Marketing automation will help you build and manage customer retention programs.
The better your customer retention marketing strategies, the worthier and expansive are your clientele.
According to Harvard Business Review entails,
a 5% increase in customer retention translates
to a 25% to 95% increase in profits.
What's not to like?
5. Prepare for the end of 3rd party cookies:
Third party cookies: prepare to say goodbye to third party cookies in 2021. The rise of ad blockers and browsers with built in ad blockers will make life difficult for those relying on cookies. IP based advertising and LinkedIn paid advertising is the way forward for companies wanting to build awareness with key accounts.
6. Awareness and branding:
Activities supporting B2B branding and awareness will grow in 2021. Why? Consumers will only provide data if they trust the brand. In a PwC poll, 84% of respondents stated that they would switch services if they don't trust the company. Deloitte notes 'trust' and 'purpose' as two of the biggest global marketing trends for the coming year – both of which can be addressed through powerful branding. During 2020 LinkedIn and the B2B Institute published a report that clearly documented the Share of Voice rule:
Invest in awareness and gain sales; 10%
extra share of voice, for example, will lead
to a rise in market share of 0.7% per year.
Creating and curating relevant content will continue to build your brand and create trust.
7. The year of LinkedIn communities?
2020 was a growth year for LinkedIn. It is estimated that there are more than 2 million active LinkedIn groups or communities (source: smartbugmedia.com). At Blue Business we have had the pleasure of developing and growing communities on behalf of some of our clients. Your own LinkedIn group is a unique way of bonding with customers and prospects, share content, and start social selling. And totally free of competitors! We predict that many more will open their eyes and invest in this channel.
8. Co-marketing partnerships:
Imagine what you can achieve if you bundle your products and services with one of your business partners. One general marketing challenge is a businesses' tendency to focus on themselves in their B2B marketing. The problem is that marketing only address half of the problems customers are looking to get solved. And you seldom get the reach that your campaign deserves.
A well thought through joint marketing campaign will help you extend your marketing reach, attract new pipeline, and give you more bang for your marketing investment. And make you more relevant for your customers and prospects.
9. Physical selling and meetings are not totally dead:
Just before or immediately after the 2021 summer vacation business travelling and meetings will start again. It's a human thing: we need to look each other in the eye (not through a screen), we need to build strong human relations (and trust), and we need to demonstrate all the proof points that Teams and other platforms won't let us do. Due to the risk of infections, we believe that meetings, workshops, and exhibitions will be restricted to fewer participants, and to shorter time periods. Agile events often tailored to one or few key accounts will set the pace for the second half of 2021. Forget long weeks in huge exhibition halls anywhere in central Europe!
10. Demonstrate your B2B empathy and engage with relevant story telling:
Businesses face one of the most testing climates in recent times and brands will need to demonstrate empathy in dealing with challenged customers. Efforts to really understand your target audience empathically will require a lot of listening, data,and understanding. Ignite real stories that inspire and entice your audience to engage based on authentic stories they can actually relate to!