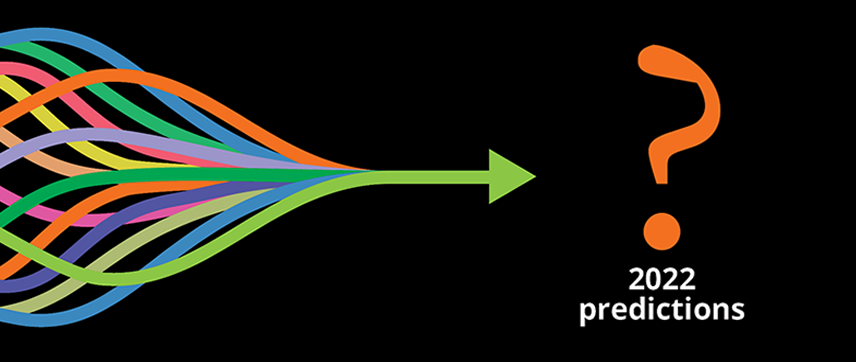 So what is new? – Change is still forever…
As we start off the new year, we see astonishing rates of infections from Covid despite pretty successful vaccination and re-vaccination programs. In this unpredictable world, we will risk our necks once again and provide you with 10 predictions for 2022..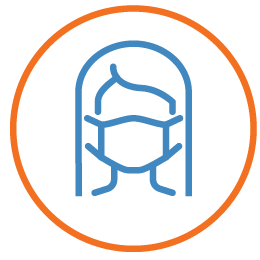 Prediction no. 1:
Covid will not go away but it will be a manageable virus
It can end up being wishful thinking but according to an article from the BBC the good thing about the spike in infections is that we will soon reach herd immunity. Whether it will be through vaccines, infections or hybrid immunity (we believe the latter) Covid will end up being non-critical to the society and our economy. We will learn to live with Covid and life will be back to normal at the end of 2022.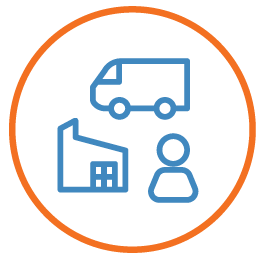 Prediction no. 2:
Supply chain will continue to be disrupted in 2022
The backlog from 2021, raw material shortages, booming economies and to some degree disruptions caused by Covid will continue to create problems for the manufacturing industries. This will lead to price increases and the risk of inflation is imminent. According to Forbes many companies will experience customer satisfaction going down as customers start cancelling orders. The solution: invest in customer care centres and intelligent marketing platforms that will help you communicate with your customers. As consumer demand is stabilized, shipping capacity is up, and stocks are close to normal, we predict that the supply chain is back to normal in Q3 of 2022


Prediction no. 3:
Omnichannel is a reality
Already last year we predicted a surge in digital B2B selling and we were certainly right. From our own experience 2021 was the year where we signed more deals and both developed and executed more projects based on online relations. And we were not alone. According to McKinsey & Co the average B2B customers now regularly use ten or more channels to interact with suppliers (up from just five in 2016). Buyers are more willing than ever before to spend big through remote or online sales channels, with 35 percent willing to spend $500,000 or more in a single transaction (up from 27 percent in February 2021). Seventy-seven percent of B2B customers are also willing to spend $50,000 or more. Admittedly these figures are from the US where everything is bigger, but still the trend is clear.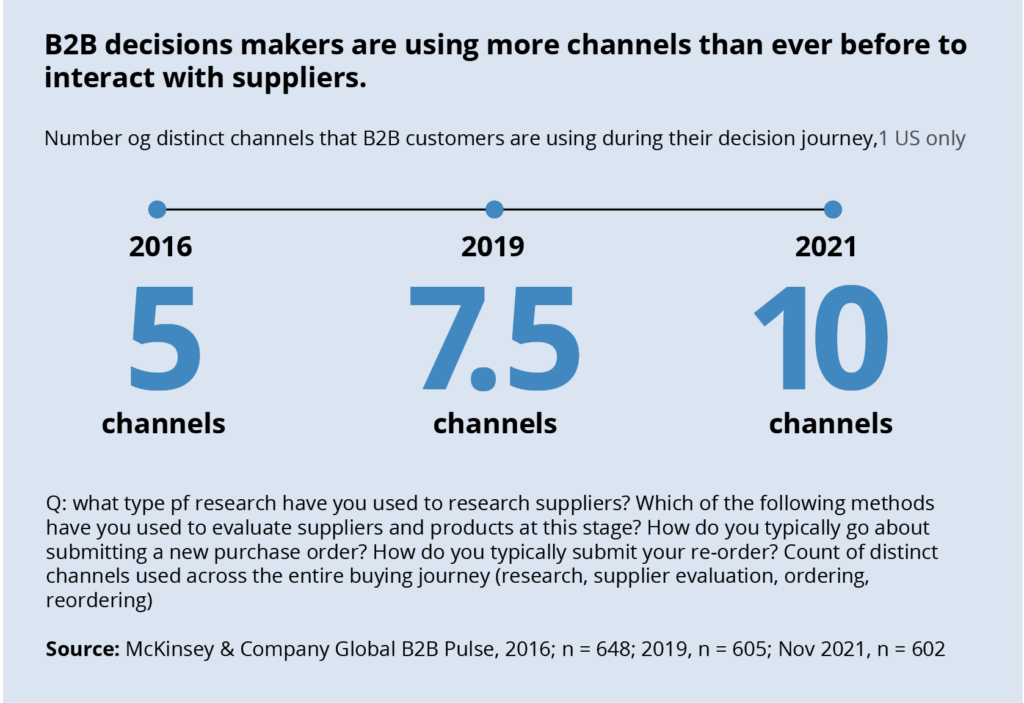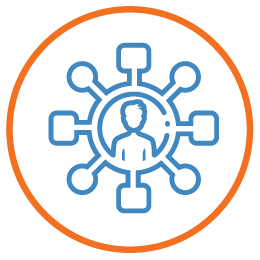 Prediction no. 4:
2022 will be the year of social media marketing
As the number of business channels goes up so does the number of marketing channels that B2B buyers are using to evaluate potential suppliers. Social media pulls ahead. Year-end research from Hubspot asserts that social media has overtaken not only email but also the company website as the #1 marketing channel in 2021. Data provided by LinkedIn and confirmed by many Blue Business client cases in EMEA confirms that information sharing across organizations is going up. We predict that LinkedIn will grow substantially. Why? Because you can reach 650 million decision makers. And 55% of them will use LinkedIn to vet your organization. But be aware that the way you communicate on LinkedIn is not the same as your other marketing communication. You need to understand your target audience and you need to know how to communicate to them.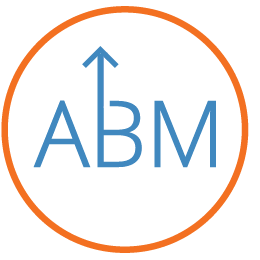 Prediction no. 5:
ABM will continue to grow
Already last year we predicted that ABM will grow and for 2022 we see the same. Apart from the obvious benefits of larger deals, a bigger share of the purchasing budget and a stronger foothold inside many organizations, ABM is the marketing discipline with the highest ROI. We also predict that end-to-end ABM will be the golden standard. This will lead to marketing automation platforms and ABM platforms merging. So, choose a marketing automation platform with built-in ABM capabilities. And ensure your CRM is tightly integrated with your marketing automation.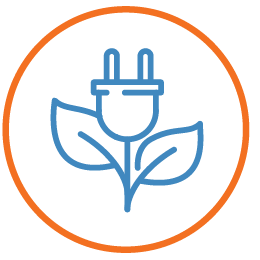 Prediction no. 6:
Sustainability is the biggest B2B opportunity yet!
Shame on us for not predicting this already last year. However, during two webinars and one physical event in 2021 we saw a huge interest in B2B sustainability. What is driving this is the Millennials taking over management positions, active investors demanding action now, and regulations and legislation stemming from Cop26, the EU, and national initiatives. Now is the time to reposition your company and your brand and exploit this opportunity. But be warned; do not green wash your brand!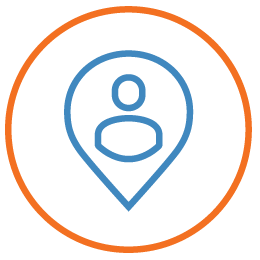 Prediction no. 7:
Intent based advertising will be the new normal!
As least for tech companies we predict that Intent based advertising will be the way when you want to discover which customers are actively looking for your technology. It makes total sense that you constantly monitor all your target accounts and direct your marketing towards the hottest companies. Combining contextual targeting with live intent data will improve your ROI.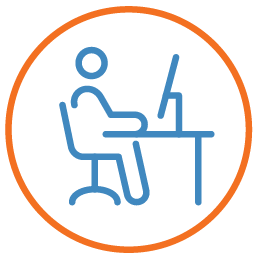 Prediction no. 8:
Hybrid work will continue
Last year we predicted that Covid was not the end of physical meetings, and we still stick with that prediction. We also predict that the work-life-balance will be even more important and the WFH will continue (to some degree) also after covid. We are not coming back to the offices full time.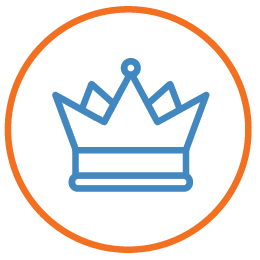 Prediction no. 9:
Content is still King – or Queen
There is an abundance of content out there, so you have to stand out, and be relevant. You must create meaningful content that helps solve customer pain points so if you are writing blogs – get the length right. Articles that are less than 3,000 words (and above 1000 words) get 3x more traffic, 4x more shares, and 3.5x more backlinks than shorter articles.

Your blog should also contain a mix of content that caters to each stage of the buyer's journey – and caters to specific accounts for those of you who deploy ABM focused strategies. Really think about the questions your prospects have, and how you can answer them quickly. For written content inspiration, check out HubSpot that and their blog on creating informative blog content!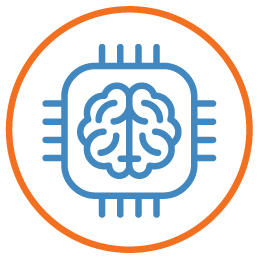 Prediction no. 10:
AI marketing will grow
AI and machine learning have been making waves in the marketing sphere for a while now, and there's no slowing down this trend. AI offers exciting opportunities for marketing, with 61% of marketers saying that it is the most important aspect of their data strategy. It helps marketers personalize their campaigns, segment their customer base, and can automate many of the time-consuming, mundane processes that slow us down.What's more, AI can even make decisions for us, much more quickly and accurately than a human ever could. In 2022, we can expect this technology to continue developing and become more of a staple in our day-to-day lives, particularly in marketing. So if you haven't chosen a marketing automation platform yet, be sure to pick one where AI is included
If you have read this long we hope you have found some inspiration and we are curios to hear you views on 2022 and which trends will impact your jobs.
Acknowledgements:
In preparation for this blog we talked to colleges, business partners, and other friends of Blue Business.
In addition, we have researched various sources and would like to thank the following companies for sharing their views on the outlooks for 2022: McKinsey & Co, Hubspot, Abstract Marketing Group, The Marketing Insider Group, Reachdesk, Customerthink, Forbes, CNBC, Gartner, Influencermarketing, Demandgenreport, IMD, KornFerry, AP Executive.