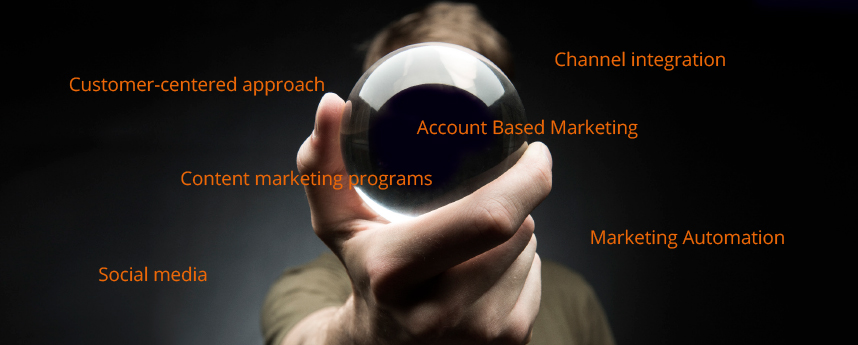 What will 2017 bring for BtB marketers?
Whether you consult the crystal ball or listen to CEO's or CFO's the pressure for optimizing costs will continue in 2017. For the marketing department, this translates to activities, that support corporate goals such as top and bottom line growth, customer satisfaction and retention. Another focus area for top management is internal efficiency and here we believe that alignment of sales and marketing will have a major impact on the bottom line.
Here are five trends that we predict will influence the fate of BtB companies during 2017.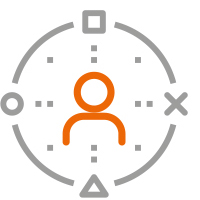 1. A customer-centered approach to everything
It has long been said that the customer is king, and while our BtC counterparts have been preaching this for years, BtB companies have also now recognized that what wins is customer experience and a customer-centered "everything" approach to doing business. In 2017 BtB buyers are increasingly influenced by their (private) consumer experiences and have come to expect similar experiences in their professional lives. I recently attended a Salesforce conference and one of the key messages was "forget about your products and services – what matters is the customer experience". This may be stretching it a bit, but in my mind it is no longer the big ones eating the small ones, but the fast ones that eat the slow ones.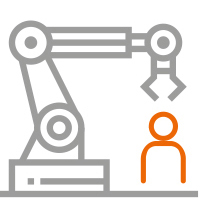 2. Marketing Automation
Marketing automation is a "must have" platform for almost all BtB companies. During 2016 we saw several of our clients coming onboard our Act-On managed solution. It is the opportunity to provide relevant content along the customer journey and the automated way of scoring and nurturing leads that has made Act-On a strong choice for our clients. We believe there is a huge potential for companies that have not commenced the marketing automation journey and for current MA clients to get much more out of their platform. According to research from Act-On especially small and medium sizes companies (up to US$ 500 million turnover) have a huge potential for marketing automation whereas 60% of US companies in the US$ 500 million + bracket now is using marketing automation. Although this data covers North America we are pretty sure the picture is the same on the other side of the Atlantic.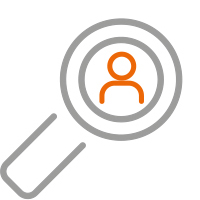 3. Account Based Marketing
Account Based Marketing (ABM) has been a hot topic in BtB marketing in 2016.  We believe it will start to gain widespread adoption in 2017. Indeed, most of our clients have long, complex sales cycles that often involve many stakeholders representing the decision making unit and are typically high-value.  For these types of companies, ABM represents a more effective way to generate new business than traditional "inbound" approaches to demand generation.  While demand generation focuses on targeting specific personas or client types, ABM complements by being  hyper-focused on targeting specific contacts at specific companies with which a firm wants to do business or is already engaged. It's been described as fishing with a spear, as opposed to fishing with a net. You can also talk about flipping the (traditional lead generation) funnel.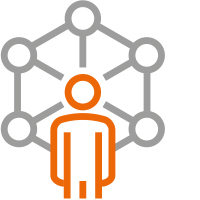 4. Channel integration
With so many separate digital marketing channels it is difficult to choose the right one. We believe an integrated channel strategy and a structured nurturing process can reap dividends. Another benefit of marketing automation is that it enables businesses to join up the customer journey between social media, website and emails, not only with email sequences when someone registers, but also through closing the loop and identifying when a prospect downloads content. A marketing automation platform will make it easier to identify the 'digital body language' of your prospects and facilitate a highly relevant  follow-up process.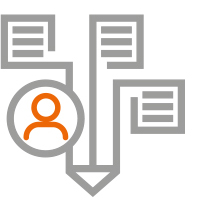 5. Maturing and evolving content marketing programs
Content marketing is a mainstay of a modern marketing programs. The latest research from Content Marketing Institute and MarketingProfs found that 89% of BtB marketers are using content marketing and 70% plan to create more content in 2017 than they did in 2016. At Blue Business, we believe there will be a trend away from quantity and towards more focus on quality and target-specific content. This trend goes hand in hand with both Marketing Automation and especially Account Based Marketing.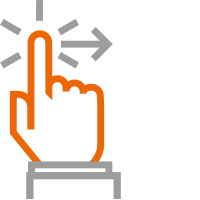 6. Social media
Most research shows that BtB businesses tend to focus on LinkedIn and Twitter, but the companies are also present across a wide range of other social networks. Youtube and Slideshare also stand out as particularly focused on BtB. For 2017 we predict a huge increase in BtB spend on Facebook and other traditional BtC social media. This will be a particularly efficient path for companies having an ABM strategy and it will also be relevant for companies that want to reach their target audiences without the ever more complex way of obtaining email permission. Account Based social advertising gives you the opportunity to deliver your message directly to the target audience with no waste in terms of advertising spend. Only those prospects with the right profile will view your message.
Do you want to know more? At Blue Business, we spend a lot of time monitoring what is hot and not in BtB marketing. Contact us on www.bluebusiness.com, LinkedIn or via mail on mk@bluebusiness.com.