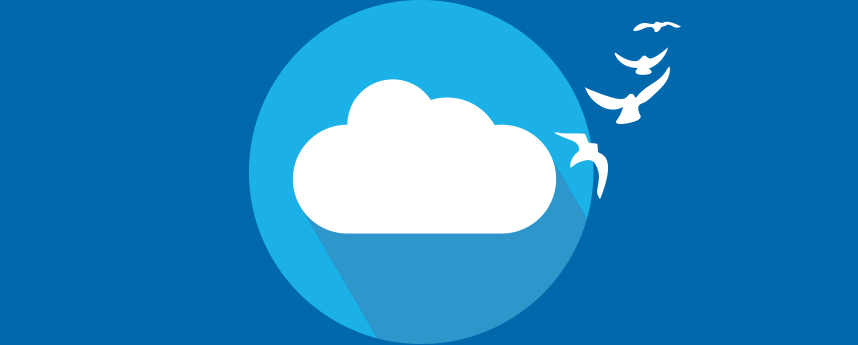 A match made in heaven
Content marketing and lead scoring – a match made in heaven.
Many B2B companies face a dilemma. On the one hand, they realise that their customers now search massively online for products and solutions (in fact research shows that up to 80% of the buyer's journey happens online) before they get in touch. On the other hand, they have difficulty understanding the buyer's decision journey (often referred to as the 'customer journey') in an objective fashion. In other words, they lack a feel for how aware and mature the customer is and they cannot effectively capture the customer's buying signals in an increasingly digital buyer's market.
So, to combat this dilemma many begin a content creation initiative with the intention of producing content that can span all kinds of buyers and their needs. Taking up a content strategy is a good decision, but without an understanding of the buyer's digital footprint, they inevitably do themselves a disservice. Why? Simply because their audience is exposed to content that does not match their stage in the customer journey. It's not only content waste, it's costly and highly ineffective.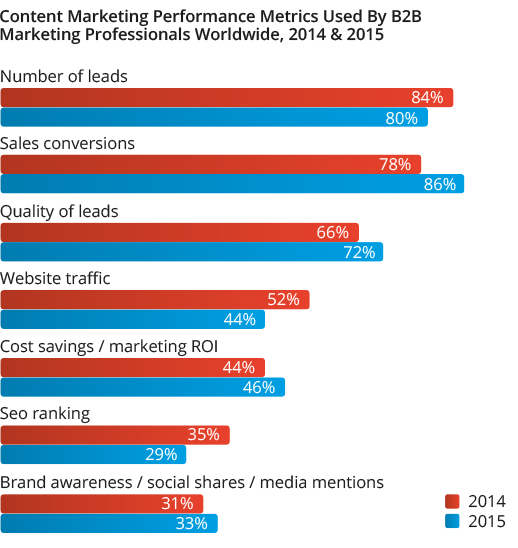 The content quality vs quantity question
You've no doubt heard that old quip about the tailor who says to his customer, when examining a new cloth for his suit, never mind the quality sir, feel the width. Now, forget that. This game is all about quality – it is not about packing your content high and selling it cheap. You will want to invest wisely in content that matters most for specific stages of your buyer's journey. By doing so, you ensure you can be relevant and optimise your content.
Econsultancy, a well reputed digital research company, showed earlier this year that the second highest priority for B2B marketers in 2016 was 'content optimisation' – with 'targeting and personalisation' ranking as the top priority. When you combine these two priorities, you get a distinct picture of how important targeted, relevant and personalised content is. B2B content marketing performance increasingly focuses on quality metrics e.g. 'sales conversions' and 'quality of leads'. So how do you approach this intelligently? Two areas that can make a real difference for B2B companies is the implementation of lead nurture and lead scoring.
Done well, often underepinned by marketing automation, those two areas will help improve relevancy and effectiveness of content and streamline lead generation through a focus on the customer journey.
Lead nurture – because your "poor" leads will become hot leads.
Lead nurture is a proven method to nurture and mature prospects until they become clients. This is done by systematically contacting leads over a specified period and present them with relevant and valuable content to facilitate their buying journey.So why is the lead nurture discipline so important? Simply because it increases your revenue opportunities. Per SiriusDecisions, 80% of leads that are deemed "poor" by sales teams will buy within 24 months (possibly from your competitor). So lead nurture will keep your brand in focus among potential buyers and build trust over time. When you target your campaigns at the individual level through lead nurturing, you get 33% more sales qualified leads than those who do not use nurture marketing (source; Aberdeen Group).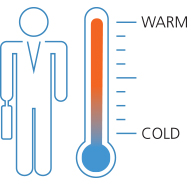 Lead scoring – because leads are not created equal.
Some leads are ready to buy right now while others will mature over time, yet some have just entered the funnel. Lead scoring makes it easy to sort the hot leads from the cold. It enables you to categorize your leads objectively according to a points system. The lead score model is typically based on a combination of master data (such as company size, industry, job titles) and digital behaviour data (e.g. website visits, email openings, clicks and content preferences) where low point indicates minimum purchase maturity and high scores highest purchase maturity. A good lead scoring model ensures you can easily monitor the buying signals, increase marketing ability to generate and assign qualified leads to sales, as well as help sales to focus their time and effort on the most likely buyers/leads.
We recommend that you practice, experiment and refine. Here is an example of how you can apply lead scoring with lead nurture and content on three qualification levels:
LEVEL 1: Top funnel (lead score 0-10)
Leads at the top of the buyer's funnel typically have a recognised need. They seek information about solutions to address their challenges, but don't know what's out there. Leads that reach this level based on their digital behaviour should be nurtured through campaigns revolving around statistics, facts, tips and tricks on how their needs are met.
LEVEL 2: Mid funnel (lead score 11-29)
These leads have reached a higher lead score and need more specific evidence for solutions and in-depth research. At this level, you can benefit from using white papers, third-party analysis and opinion leader content. Keep tabs on their digital behaviour, which content is downloaded and read and other response activity.
LEVEL 3: Bottom funnel (lead score 30-39)
At the bottom of the buyer's funnel leads have matured to a point where they are receptive to the company's ability to deliver the right solution. They seek evidence for why they should choose a company. Focus on giving the buyer the opportunity see a demonstration of the solution, personal meetings and other relevant decision-support content.
Successful companies manage to combine content marketing with lead scoring by keeping it simple and refine over time. Indeed, it's a match made in heaven.
Share your thoughts on this topic below we'd love to hear from you. Interested in learning more about lead generation, content marketing using marketing automation – then download our e-book 'change, or die'.